Padel Court Construction
Free Independent Consultancy Service For Installing Padel Courts
Experience
After researching padel court suppliers since 2016, iPadel have identified some of the best companies in terms of their quality of product and levels of customer service and that is why we are happy to work with them as our preferred suppliers for padel court construction in the UK.
We offer a totally independent consultancy service that is unique in the UK. Based on your requirements we will provide you with a selection of options. All suppliers will assess your situation and give you a free quote for your proposed padel project.
Why Use iPadel
The only UK company to offer an independent advisory service
All courts supplied by leading manufacturers in Spain, Italy and the United Kingdom
A variety of options to give you choice depending on your requirements
Finance and investment solutions available
We have done the research, these are the best of the best
Court Surface
Court surface is paramount with all sports and padel is no exception. Our contractors work with world renowned surface providers such as MONDO as well as other World Padel Tour certified surface brands. They all ensure a top quality service from start to finish as well as a top quality after service.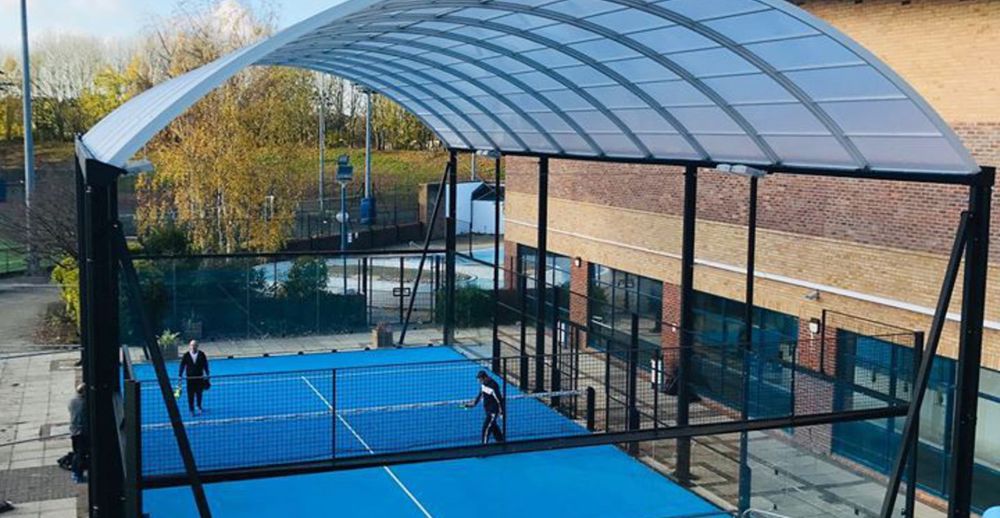 Covered Courts
Our suppliers also provide a wide range of canopies and external features as well as even ball catching nets for outdoor clubs situated near busy roads. Canopies, although not essential, provide your courts with the necessary protection from the British weather and therefore increase court time and revenue.
Consultancy Service
iPadel offer your venue a consultancy service to help you with all aspects of your padel court project. We will arrange free quotes from at least three suppliers to give you a comparison, including for any preparatory ground works which may be necessary. All suppliers will provide at least a 10 year guarantee and offer ongoing service arrangements. Your courts can be branded and coaching clinics or sponsored events can be arranged to help build your padel membership.
Finance
The LTA's facility loan scheme provides interest free loans up to £250,000 and is now available for padel courts, at both new and existing facilities:
Repayment terms up to 10 years
Subject to business plan / adequate security
Must be an LTA registered venue on project completion
Decision within 6 weeks
Other finance packages are available from our suppliers including hire purchase agreements, try before you buy and temporary pop-up padel courts.
Investment
We are also working with companies looking to invest in the building of padel courts and clubs across the UK. This option is suitable for organisations who want to develop padel but do not have the capital to build courts nor want to take out a loan. You have the benefit of new facilities and a new sport which will be very popular in your local community with no financial outlay. The business model works on a profit share based on the pay and play income generated from court bookings.
If you would like more information regarding installing padel courts at your venue please use this form or contact Ian Colligon on 07765 403769 or email iPadel