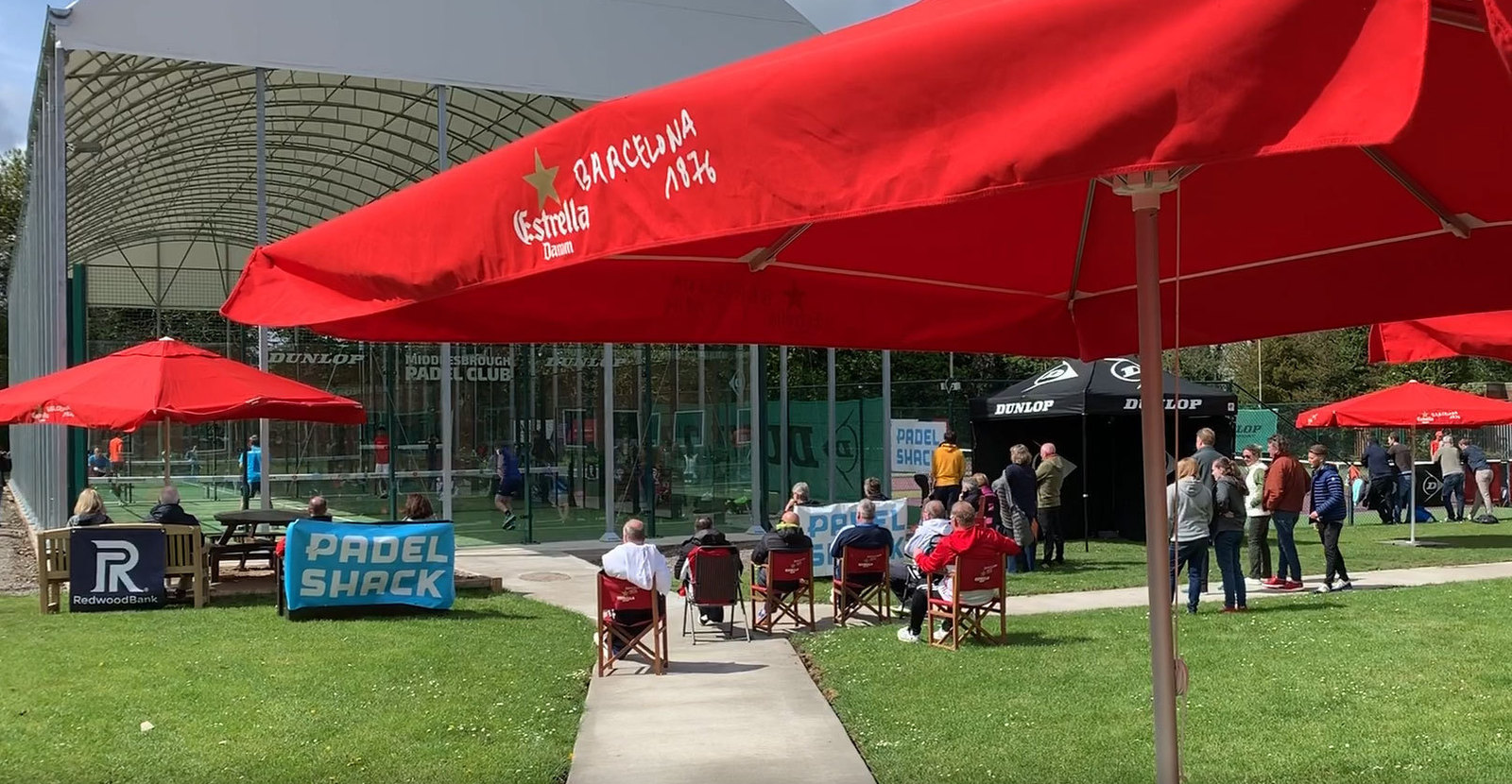 Corporate Padel
A New Sport For Business
Do you want to give your staff or clients an alternative to the usual team building or client entertainment days? Then why not try padel tennis
What is Padel Tennis?
Padel tennis is a sport that is very easy to get involved in, it is fast, fun and easy to learn. It is typically played as doubles on an enclosed court a third the size of a tennis court. Padel tennis scoring is the same as normal tennis and the game is played with tennis balls over a slightly lower net than in tennis. The main differences are that the court is partly enclosed by glass walls and the balls can be played off them in a similar way to squash and that solid, stringless paddles are used.
Who can play?
Padel tennis is not too demanding technically nor is it dominated by strength and serve as in tennis, in fact the serve is under-arm. It is team sport played as doubles and is a very social game for all ages and abilities. The rules are simple and most players get the grasp of the game within the first 20 minutes of playing.
Where is it played in the UK?
There are currently about 40 venues and over 70 padel courts in the UK & Ireland and this number is expected to grow dramatically.
Team Building & Client Entertainment Day
A typical corporate padel day would include;
09.30 - Arrival (tea & coffee)
10.00 - Padel coaching and practice
12.00 - Buffet lunch
13.00 - Padel tournament
15.00 - Prize giving & bar
16.00 - Depart
All padel equipment is provided although guests should wear suitable sports shoes and clothing.
Corporate Padel Leagues
Now you have been bitten by the padel bug, why not join a corporate padel league. Some clubs run leagues for local businesses as an opportunity to network, get active and have some competitive fun. Leagues generally run on one evening a week and each team consists of four players.