Royal Padel
iPadel, in association with Royal Padel aim to further the development of padel in the UK through coaching clinics, events and exhibitions.
The Royal Padel Academy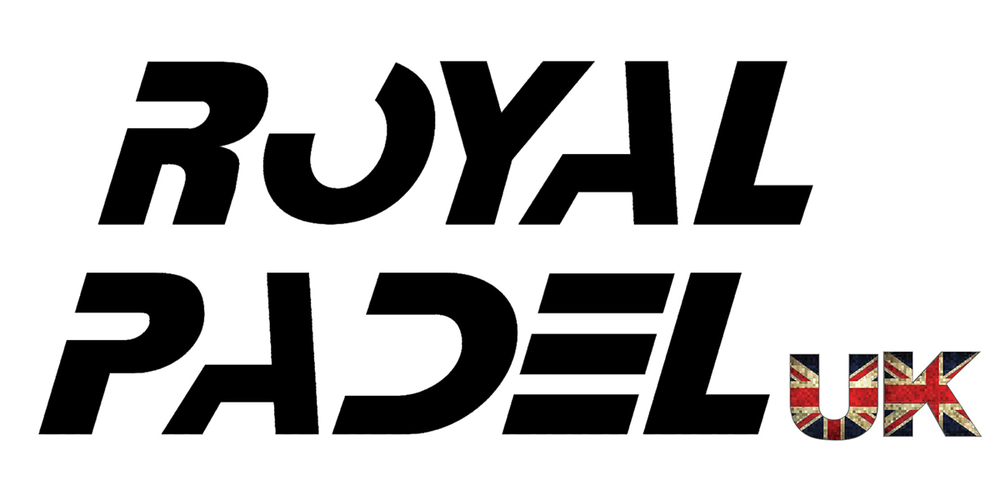 Are you a club looking to be trained by some of the best coaches in Spain?
Royal Padel Academy are looking for a select number of clubs to work with to improve coaching for players and offer clinics to every level of player.
Fully certified IPF coaches will improve coaching within your club from novice / intermediate courses to pro level.
Each club affiliated will have full access to Royal Padel resources and be provided with training equipment.
Club members will also have access to full day clinics and events sponsored by Royal Padel.
Club members will also have 25% discount when booking for the Royal Padel experience in Barcelona including WPT tickets and coaching sessions in some of the most prestigious clubs in Barcelona
To help the growth of padel in the UK specifically, we are looking to organize events aimed at new players that want to promote a healthy lifestyle and help them create fun days with friends or work colleagues . This is a great way to get people, who otherwise have never heard of padel, playing and enjoying the game.
About Royal Padel
Royal Padel market a famous brand of padel rackets in Spain, one of the most competitive markets for the sport. They are offering clubs a great opportunity to UK clubs to partner with them. In return, the Club and its Coach will be given access to professional training aides and even trips to a top club in Barcelona. See the attached PowerPoint file below for more information. If you are interested in finding out more, please fill in the form at the bottom of this page.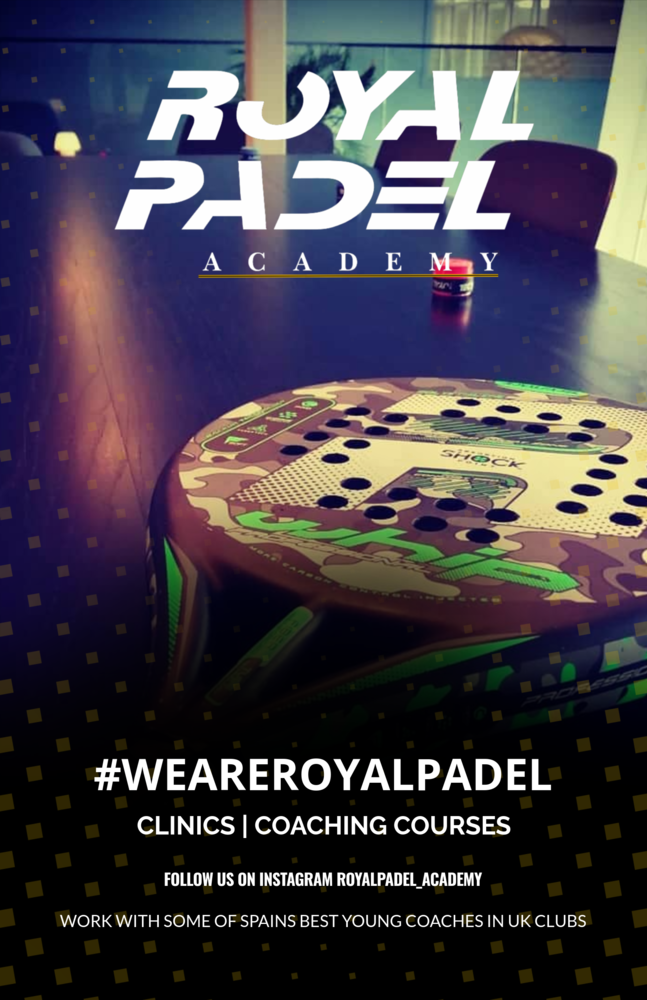 Royal Padel is looking to set up our dedicated training programs from beginner level to pro / competition players.
Each club and club coach affiliated with our program will recieve the best possible support and continuous help to provide the best education to every single club member.
Royal Padel have been marketing padel rackets since 1991. Headquartered in Spain, the bridgehead of the padel invasion from South America, they are an acknowledge pioneer of the sport. Their first collection arrived on the market when there was just one other brand available.
The first Royal Padel rackets were made of wood, heavy and with few features. THe following year various types of rubber was adopted, using fibre glass and epoxy resin.
From that moment, the performance of Royal Padel rackets improved significantly and it was the first important step on the road to the market-leading rackets that the company manufactures today.
Currently, Royal Padel products incorporate cutting-edge materials, such as carbon, aramids (Kelvar / Twaron) fiber and glass fabric, titanium dioxide, among others. These materials provide excellent power and control, with light weight, perfect balance and control.
Recently, Royal Padel rackets have incorporated an innovative technology. The firm has developed a Shock Absortion system that reduces the vibrations produced by the impact of the ball thus avoiding possible injuries.
We currently have rackets of recognized prestige used by the most experienced players in the sport. These include the Royal Padel Whip racket models both in Foam and Eva, medium models such as the RA or the incomparable Royal Pole padel racket for the most demanding. All these models have provided a remarkable reputation for Royal Padel and established the company among the best brands of padel rackets in the world.
Royal Padel Clinics at The Limpsfield Club
"
Many thanks for arranging the Padel coaching session I attended at The Limpsfield TC with Dan and Fede Vives Ribas. I really enjoyed the experience and feel I learned a lot more about playing Padel more consistently. The drills were well presented and thoroughly enjoyable the time seemed to fly by and since my session I have been able to put into practice most of what I learned. Let me know when the next one is and I will be there for sure.
Warren Fisher
"
"
It was an excellent clinic, very useful coaching with great enthusiasm. Looking forward to the next visit !!!
Hayley Watts
"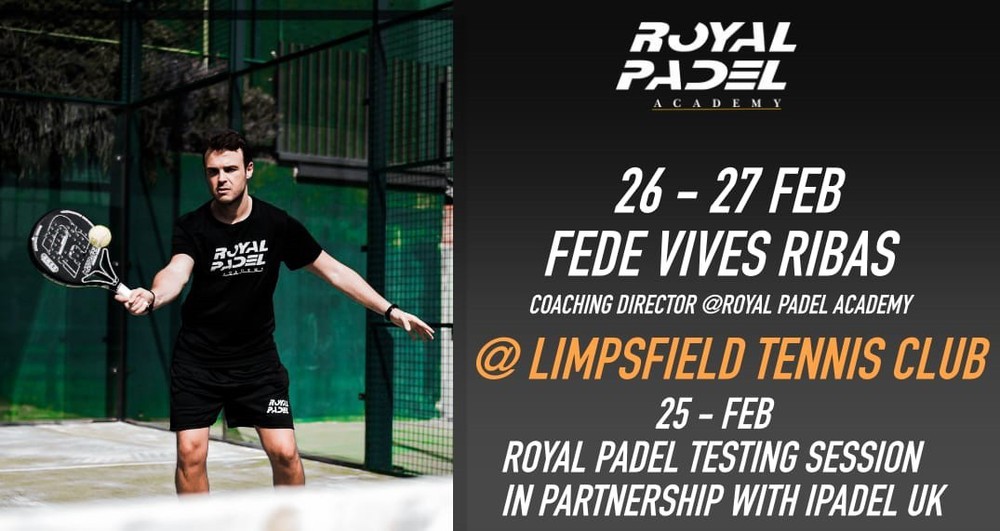 The Limpsfield Club in Surrey are hosting two days of Royal Padel Academy coaching clinics with World Padel Tour coach Fede Vives Ribas on Saturday 26th and Sunday 27th February. This is a fantastic opportunity to receive top quality padel coaching from a world class Spanish padel coach.
To register your interest, please complete the form at the foot of the page stating your standard and your first and second choice clinic times.
Once you have registered, to pay for your clinic please visit the iPadel shop.
Groups will be 8 players on 2 courts and places are limited to 64 people over the weekend.
We will also have Royal Padel rackets available to try throughout the weekend.
Register for the Royal Padel Academy Clinic
Please fill in the form below and press the send button to send your information to us.